BACHaton for Ukraine
Livestream Bach concert for Ukraine on 4-5 June 2022.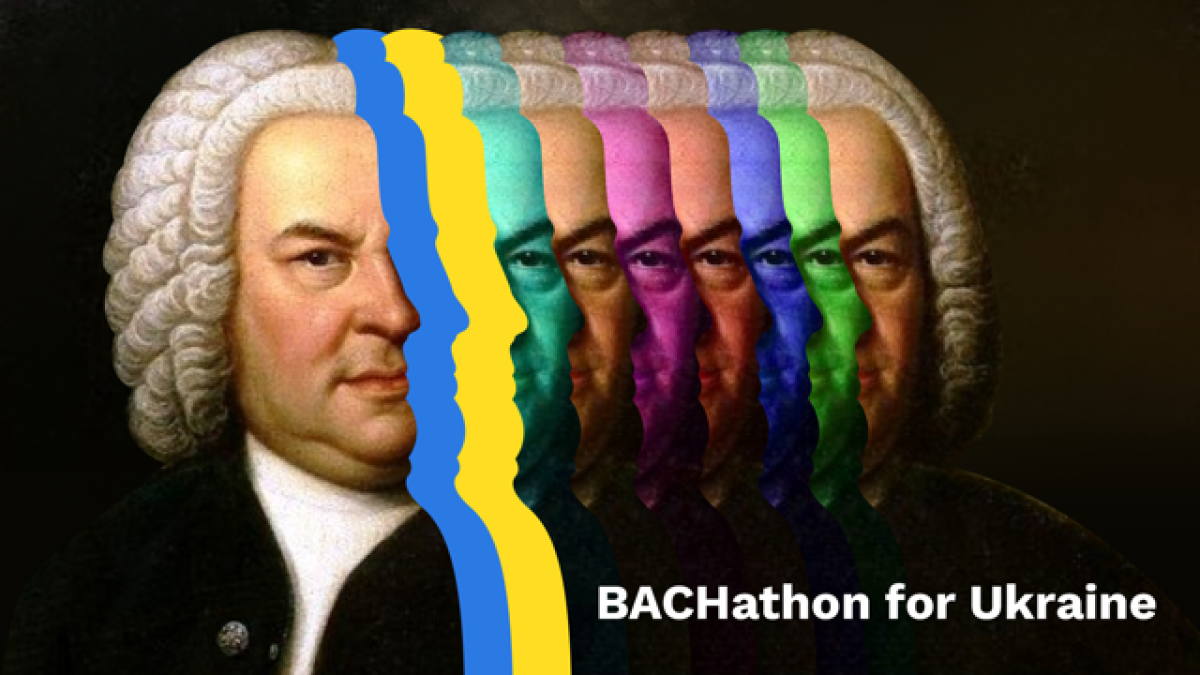 Credits: Interlochen Public Radio
The event will be accessible as a livestream on YouTube and broadcast by radio stations around the world. The focus of the evening will be on an extraordinary endurance requiring performance of volumes 1 & 2 of Bach's Well-Tempered Clavier. Aaron Pilsan, one of Europe's most distinguished young pianists will present this masterpiece in a performance that will last over 4 hours and 30 minutes.
The evening will be opened by Alexei Grynyuk, a Ukrainian-born pianist and internationally active chamber musician whose experience with Bach's extends throughout his life. The night will offer musical surprises but also videos, interviews with the artists and much more. Bachathon for Ukraine is supported by international partners such as C. Bechstein, who work with charities in their countries to help people affected by the war in Ukraine. Throughout the concert marathon, the building of the Szczecin Philharmonic will be illuminated in the colors of Ukraine, attracting attention citywide.
The director of the Szczecin Philharmonic, Dorota Serwa, says: "This event belongs to the present time, when music and our great concert hall must not only be used for entertainment, but also for influencing our world and helping others in need. I hope our audiences will seize the opportunity and join us in solidarity through music."
For more information about the event, you can check the website.
You can watch the concert at the link below: