Parma is located about 100 km north of Bologna and represents a bridge between the Padana area and the Tyrrhenian Sea, which is found between Lombardy and Emilia.
It houses an international university center that adds to the city's overall attractiveness. 
It is home to numerous industrial research laboratories and the main sectors of its economy belong to different areas of specialization including:
Agri-food, the territory is also known as the "Food Valley" and is famous throughout the world for its DOPs (Protected Designations of Origin) Prosciutto of Parma and Parmigiano Reggiano. EFSA (European Food Safety Authorithy) is also based in Parma
Health and wellness industries;
Mechatronics and motor engineering, the territory hosts various important industrial realities of excellence in the automotive sector.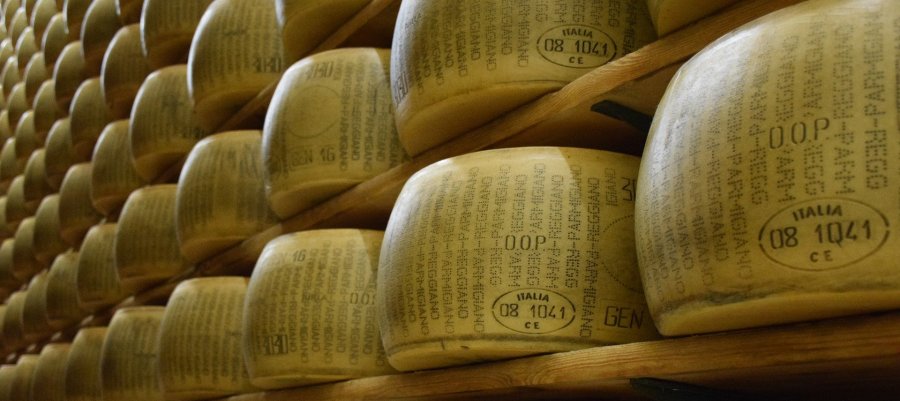 Parma - Parmigiano Reggiano
It is home to an international airport and its strategic position makes it well connected by land with the main national roadway junctions.
Known throughout the world for its culinary tradition, historically Parma offers extraordinary traditional "fast food" with places where you can enjoy unique sandwiches that have become true culinary "legends" between locals and off-site workers and students. Parma offers exhibitions and museums appreciated beyond the frontier, and a high-level opera production.
The nightlife offers a good choice of clubs of all types, even with live music (good offer of indie and alternative music). But the real social life takes place in the streets, between the cardo and the decumanus, between the center and the "Oltretorrente", which is full of bars, pubs and wineries
Parma - Cibus Off si presenta