Food fairs in Emilia-Romagna
September has already started, and autumn will soon knock on the door. Summer is almost gone, but we shouldn't despair. The upcoming season will entertain you with local festivities, from food to culture and crafts.
September has already started, and autumn will soon knock on the door. Summer is almost gone, but we shouldn't despair. The upcoming season will entertain you with local festivities, from food to culture and crafts.
If you're living in Emilia-Romagna, or if you've already visited it, then you probably already know, how food is relevant to the people of this land. Food has been part of our history and culture and identifies the people and stories of this region.
Here's a list of festivals and fairs across Emilia-Romagna that will make your autumn season lively, discovering flavours and traditions of this land.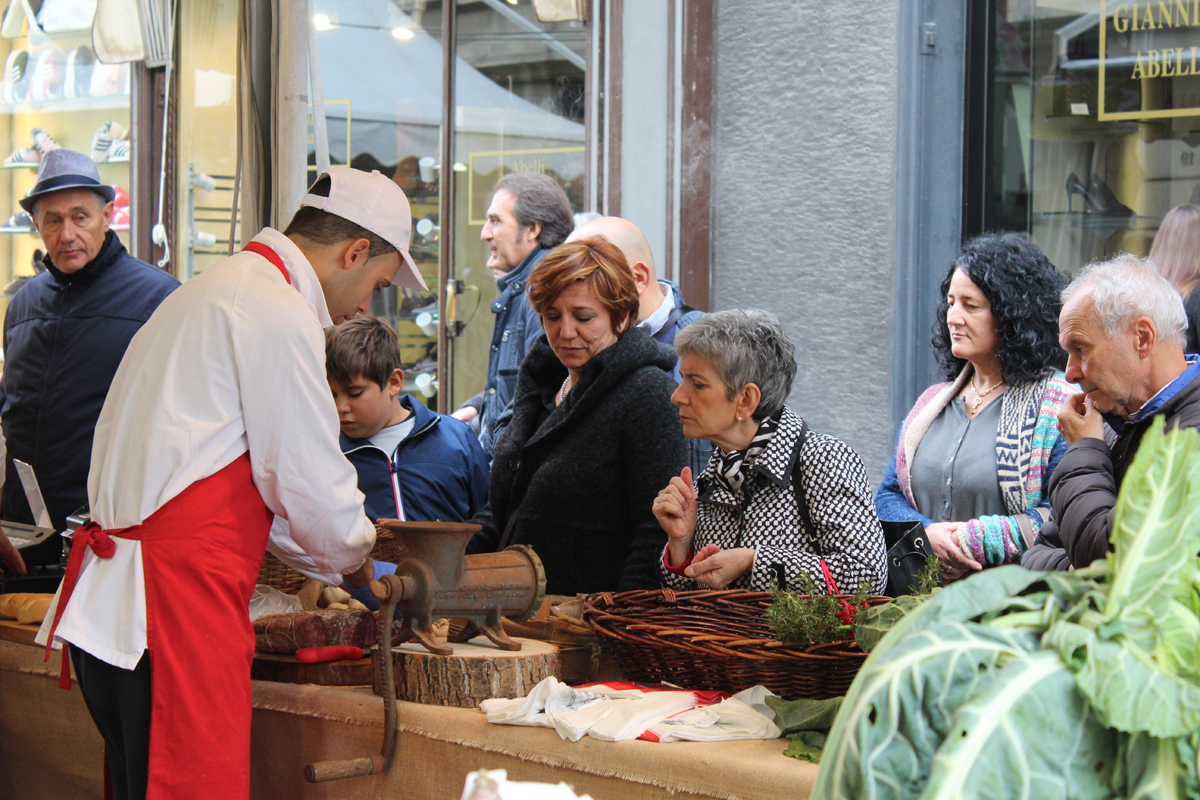 Food festival in Emilia Romagna
Caseifici Aperti 1-2 October
Raise your hand if you're a Parmigiano Reggiano lover! Be ready because on the 1st and the 2nd of October you'll be attending the "Caseifici Aperti" Festival. The dairy farms producing the cheeses' king, will open their doors and reveal the secrets behind the production of Parmigiano Reggiano.
Visiting these dairy farms is a unique opportunity to understand the same productive method invented a thousand years ago to preserve milk. Parmigiano Reggiano is a P.D.O. product, and so it can be produced just across five provinces of Emilia Romagna: Parma, Modena, Reggio Emilia, Bologna and Mantua (even if it's already in the Lombardy region).
"Caseifici Aperti" is a great opportunity for foodies. You might have the chance to taste a Parmigiano aged over 40 or even 60 months. The festival represents a chance for promoting this product, together with producers and visitors. 
More info: https://www.parmigianoreggiano.com/it/caseifici-caseifici-aperti/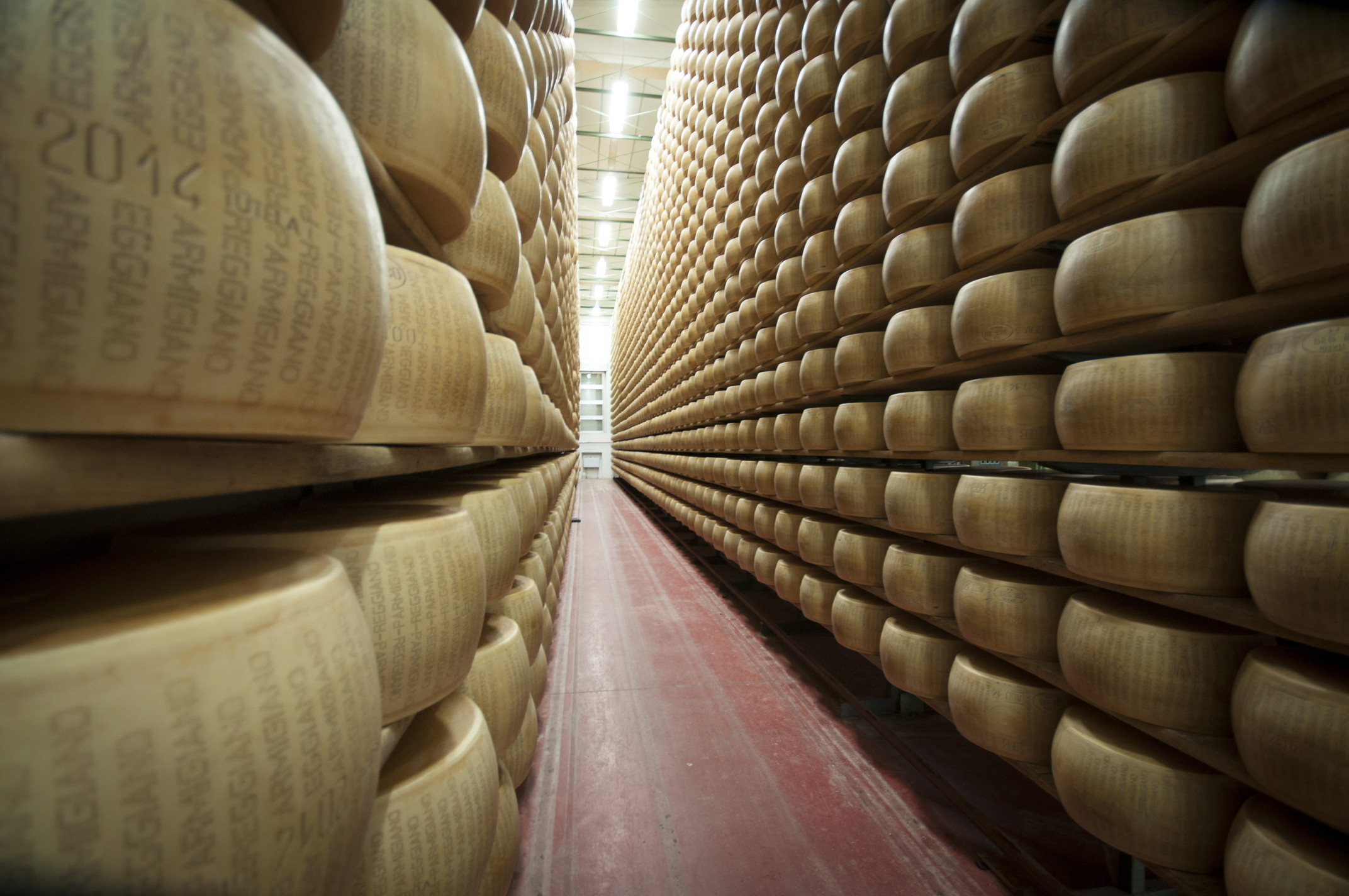 Photo by Parmigiano Reggiano
Emilia Food Fest - Carpi 24-25 September
Emilia-Romagna cuisine is known worldwide. For the first time, an entire festival celebrates and promotes the flavours and culinary traditions of our region.
Carpi, a charming town in Modena's province with one of the biggest squares in Italy, will host for three days the "Emilia Food Festival", with an exciting programme of events, cooking shows and conferences, open to foodies, families and representatives of the food industry.
Please join the first edition of Emilia Food Festa and take a dip into the Emilian flavours!
Discover more: https://www.emiliafoodfest.it/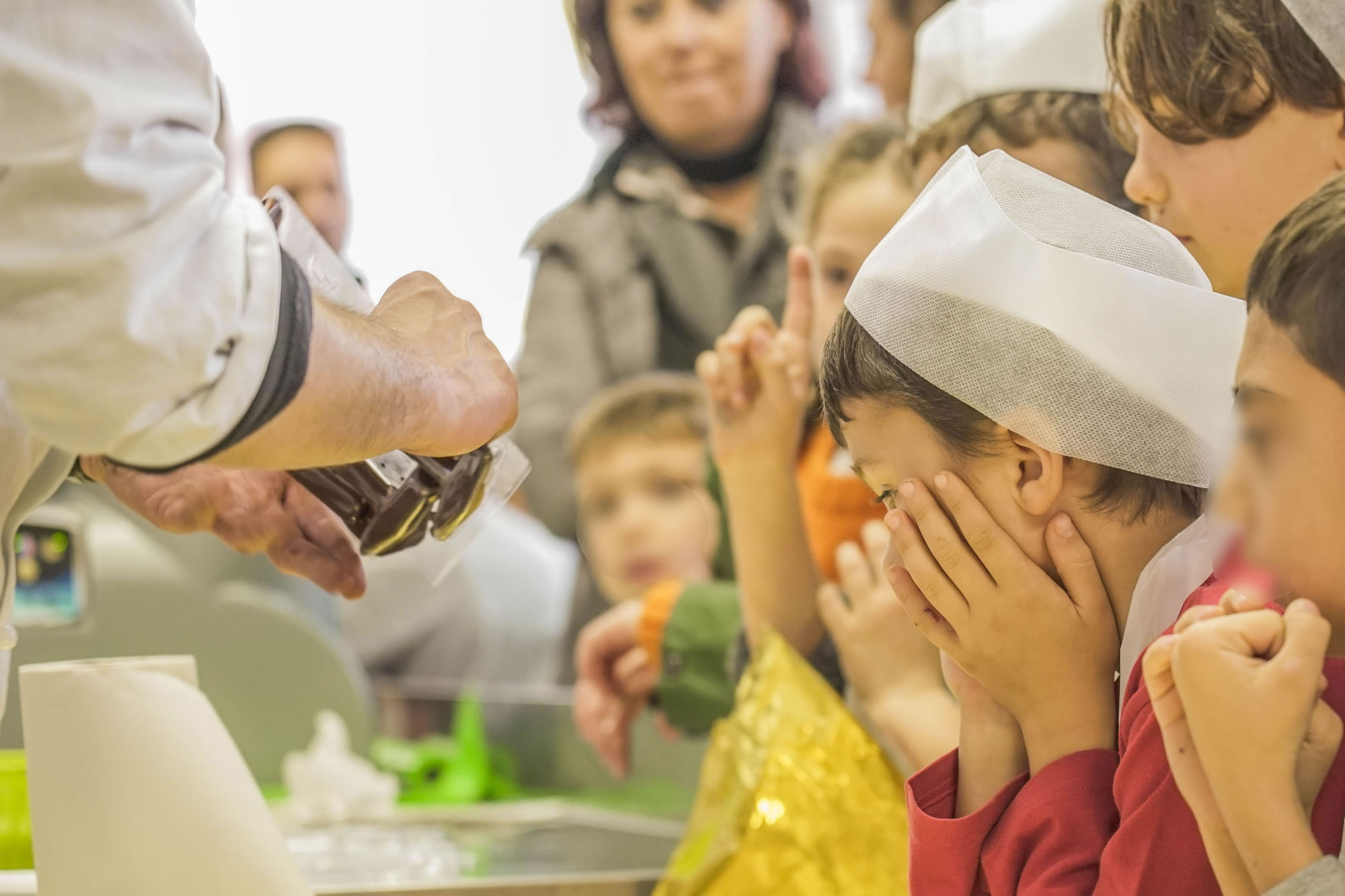 Photo by Emilia Food Fest
Val Tidone Wine Festival 24-25 September
Imagine an on-the-road wine festival along the amazing Val Tidone, in Piacenza province, at the borders with Piedmont and Lombardy. Milan from here is just 60km away. 
The festival will promote the local producers and their wines, especially after the last difficult years, when the local production was affected by the pandemic and climate change.
Val Tidone Wine Festival will be hosted across 4 different villages: Borgonovo Val Tidone, Ziano Piacentino, Alta Val Tidone e Pianello Val Tidone.
Discover more:https://www.valtidonewinefest.it/#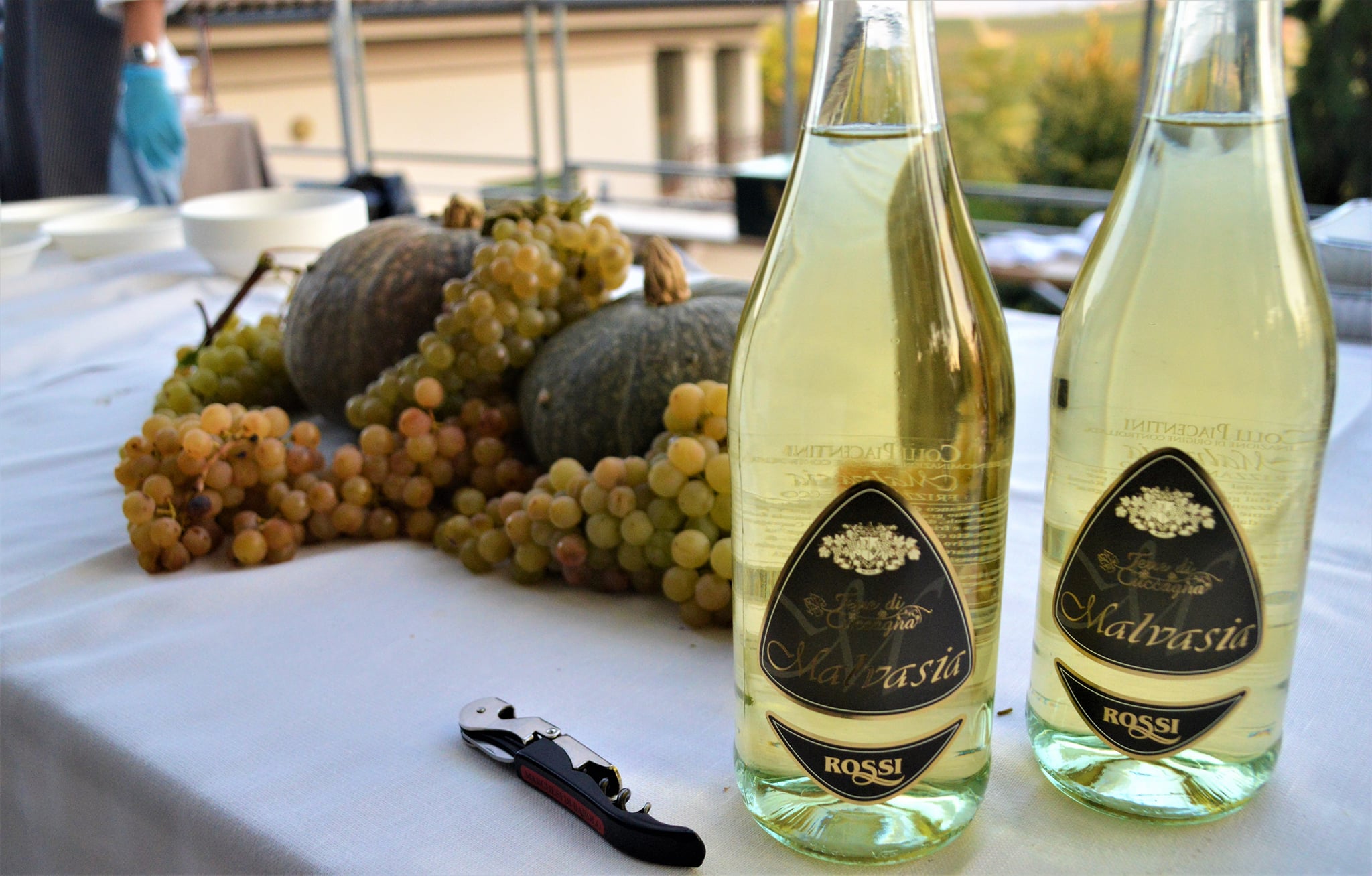 Photo by Val Tidone Wine Festival
Sagra dell'Anguilla di Comacchio 1-2, 8-9, 15-16 October
Emilia-Romagna hosts very diverse landscapes, from the Appennines to the flatland and the coastline. The Po river, the longest in Italy, shapes this land and flows into the Adriatic sea, creating a quite unique landscape, that host a very interesting natural reserve, the "Parco Regionale del Delta del Po", pretty close to the city of Ferrara.
The "Sagra dell'Anguilla di Comacchio" will be the opportunity to experience the incredible nature of the reserve by walk, bike or boat. Guided tours will be run for the three weekends of the festival (1-2, 8-9 and 15-16 of October). 
What you must try at the festival is the marinated eel, which represents the most iconic product in the area. There are more than 40 recipes that were inspired by this local product, from the risotto to the grilles eel, come to Comacchio to try them all!
Discover more: https://www.sagradellanguilla.it/sagra-anguilla-comacchio/mercato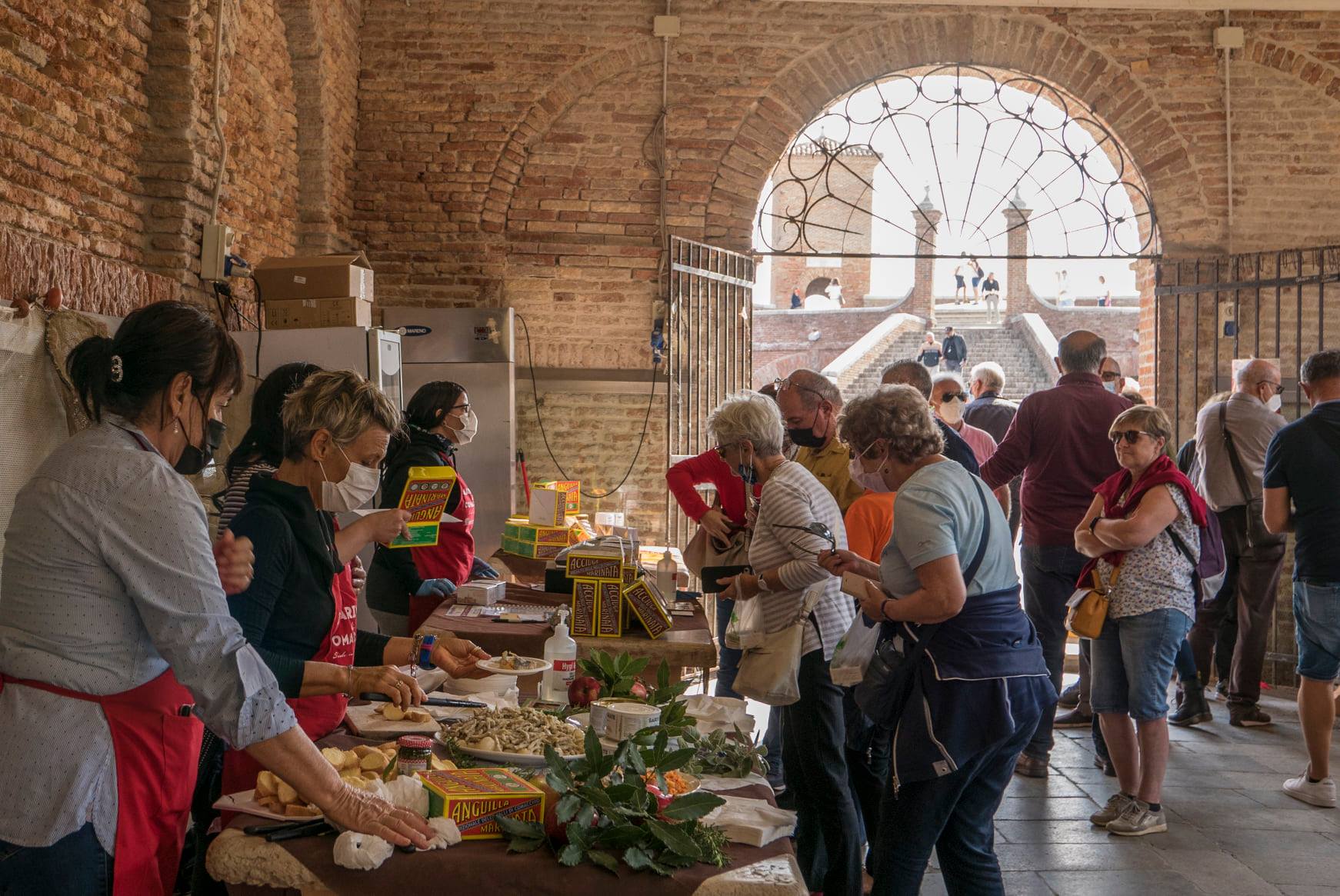 Photo by Sagra dell'Anguilla di Comacchio
Festa della Castagna di Marola 9-16-23 October
Have you ever heard of Matilda of Canossa? She was a powerful queen from Canossa, nowadays a small village on the hills of Reggio Emilia. Matilda is remembered for her great leadership, and political skills and for being a very forethinking human being.
Emilia-Romagna is a land suitable for farming and cropping. In the middle age, it was used as a granary for the people living on this land. It wasn't the same for the inhabitants of the remote villages in the Apennines though. So Matilda planted chestnut trees all across the mountain range of Reggio and Modena, providing enough food for facing harsh winters and guaranteeing people's support.
These majestic trees still stand and every autumn they wear warm and beautiful colours. Marola, in the province of Reggio Emilia, is synonymous with chestnuts for the locals. The forest around this small town will get pretty crowded in October, welcoming kids and families looking for the most delicious chestnuts.
The fair will take place in Marola, on the 9th, 16th and 23rd of October and it will also host a craft market, local artists and food stalls. 
Chiller days are coming, warm up yourself with chestnuts and hot wine!
Discover more:http://www.marola.it/