Seize the Summer with EURES 2023
Opportunities for jobseekers and employers within tourism, entertainment, hospitality and catering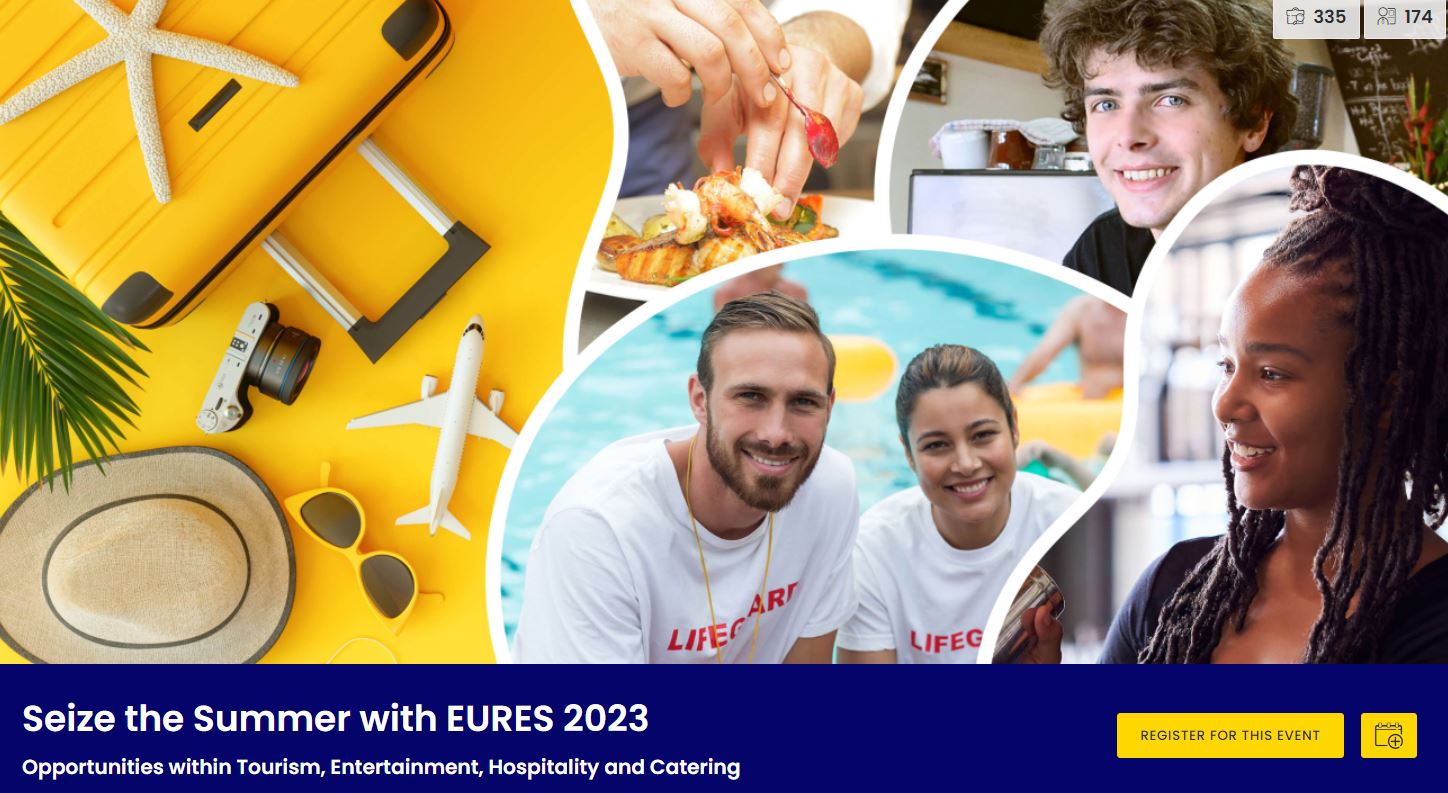 If you are a young European willing to work in entertainment, dancing, acting, fitness, sports or leisure activities with children, you are qualified or experienced in Tourism, Hospitality or Catering and you are looking for some experience abroad join Seize the Summer with EURES!
This initiative will take place online on 9th March 2023 and will put jobseekers from all EU/EEA countries in touch with employers from southern Europe looking for motivated staff with different language skills and backgrounds, willing to work during the 2023 Summer season.
As a jobseeker, you can register online prior to the event, browse through registered employers and apply for vacant positions.
During the event, you may:
follow interesting presentations about job & traineeship opportunities and conditions on offer, as well as on living and working in the Tourism sector, in specific southern European countries 
get first-hand tips on what to consider when accepting a seasonal job abroad, by people who went through the experience
be invited for one or more online interviews
get one-to-one advice from EURES staff on living and working conditions in Croatia, Cyprus, France, Greece, Italy, Malta, Portugal, Slovenia and Spain.
If you are an employer, the event will be an ideal opportunity for you to promote your recruitment needs throughout Europe and meet a wide range of jobseekers with different language skills, qualifications and experience.