Sotto le Stelle del Cinema - Under the Movie Stars Festival is Back in Piazza Maggiore
The open-air cinema festival is back in Bologna Piazza Maggiore!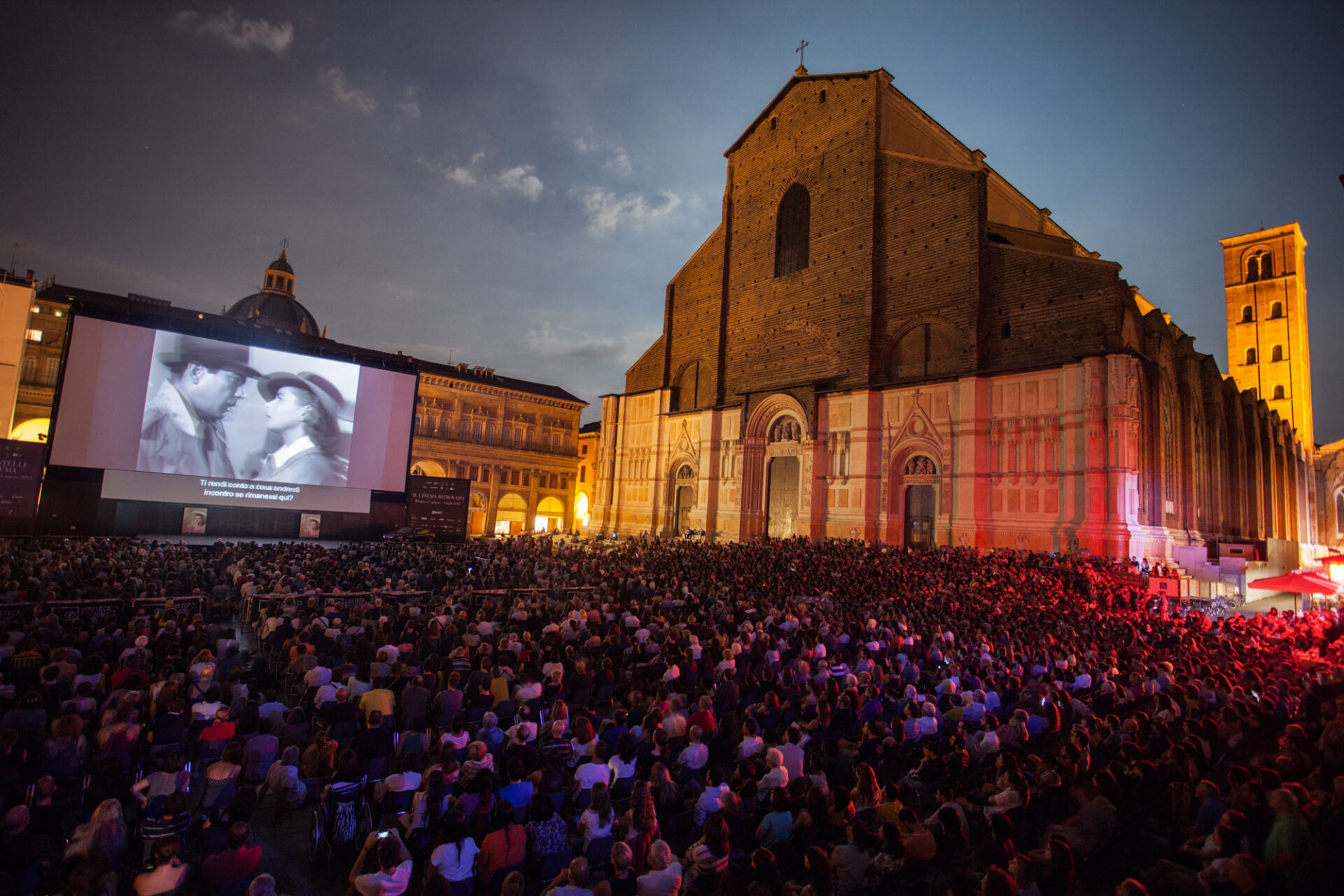 Credits: Cineteca di Bologna
 
Two years after the Covid pandemic, one of the best events of Bologna night's open air cinema festival, finally returned to Piazza Maggiore with a special film selection of Cineteca di Bologna for this amazing event. The 28th edition of Under the Movie Stars Festival will meet habitants of Bologna fifty summer nights from 19th June to 14th August in Piazza Maggiore. Everyone who lives in Bologna can watch the movie classics under the stars free of charge. Also, for the internationals who would like to join the event, English language subtitles are provided for the original Italian language movies. So everyone can experience watching a movie under the stars!  
To access the program  of the Il Cinema Ritrovato and Under the Movie Stars Festival you can click on this link!
The event will begin on Sunday 19th June at 9.45 PM with Charlie Chaplin's The Great Dictator. Waiting for Il Cinema Ritrovato will follow Walter Hill's The Warriors of the Night, the homage to Pasolini and Laura Betti, Fritz Lang with M, the third chapter of the cult The Godfather by Francis Ford Coppola, and Carmen by Francesco Rosi.
On the 25th of June, don't miss the grand opening of the "Cinephile Paradise" festival with Il conformista by Bernardo Bertolucci presented by Stefania Sandrelli.